Search "text shopify"
Everything you need to know about text marketing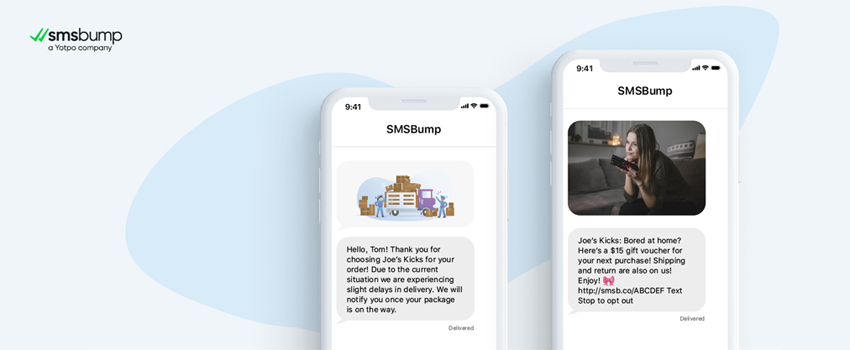 They say every crisis is an opportunity. If you are a business owner you might be wondering how to navigate these uncertain times. We at SMSBump are here to help you with some suggestions on how to reach out to your customers during the quarantine.
Start growing today
Sign up today and join 90,000+ eCommerce businesses making it big with Yotpo SMSBump