Search "Chronos Agency"
Everything you need to know about text marketing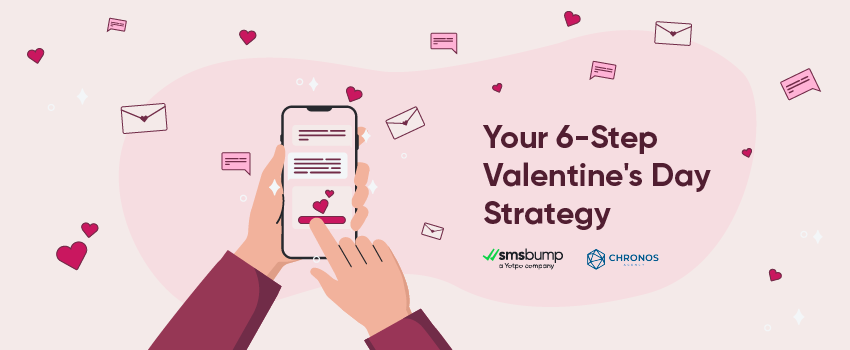 We've teamed up with Chronos Agency to get you ready to launch successful Valentine's Day campaigns and finish strong with the help of the powerful SMS<>email duo. All of this in just 6 simple steps, perfectly spread out in time.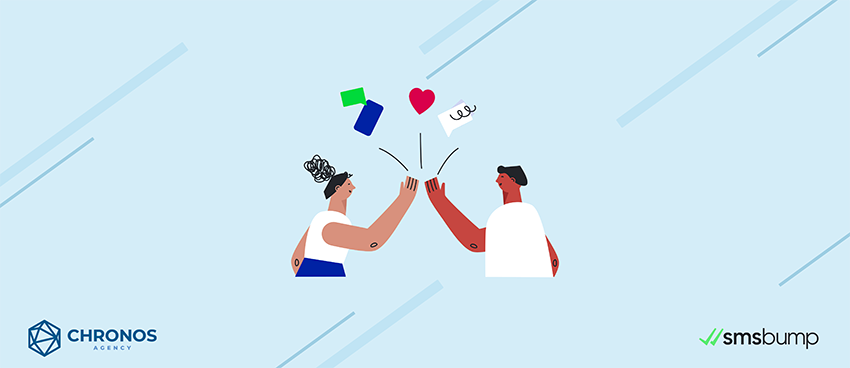 SMSBump is excited to announce our partnership with Chronos Agency, a company that prides itself in putting its clients first and increasing ROI by up to 30% through its personalized email marketing service.
Start growing today
Sign up today and join 90,000+ eCommerce businesses making it big with Yotpo SMSBump