eCommerce Tips
Everything you need to know about text marketing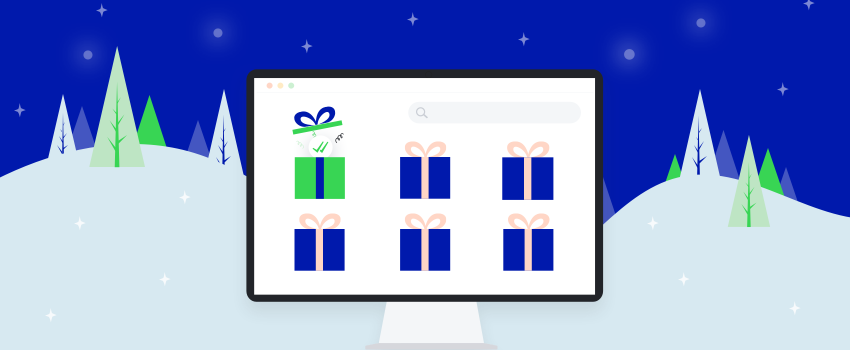 Unwrap These 6 Free Shopify Apps This Christmas
Are you ready to shovel in some extra profit this Christmas? We did research on the top 6 free Shopify apps that will make your store stand out during the holiday season. Using the right apps will not only increase sales and boost customer engagement, but will let you manage your store more effectively. Read on to learn more about the apps you should install before launching your holiday campaigns.
1. AfterShip: A branded tracking experience
Your customers should be counting the days until Christmas, not fretting over when their next order will arrive. AfterShip works with 500+ carriers worldwide and gives customers the peace of mind, letting them track each order and receive email and SMS notification updates.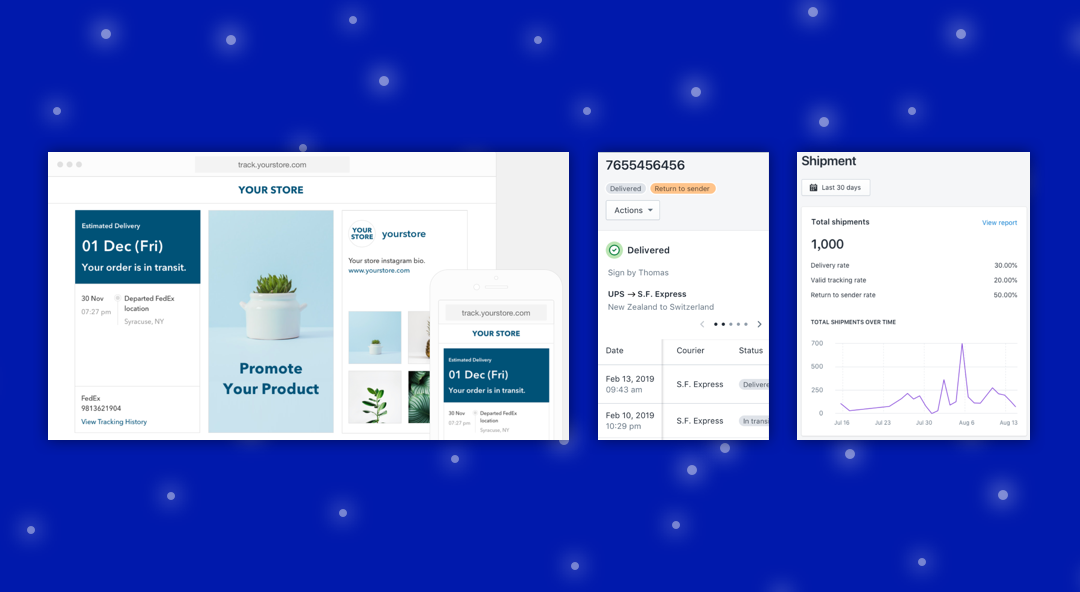 In addition, you are able to view analytics reports including total shipments over time, delivery rate, valid tracking rate, and return to sender rate.
The free plan includes a quota of 100 shipments per month, a branded tracking page with a banner and the ability to export all data in CSV format. The app integrates with Klaviyo, Shipstation, UPS, FedEx, UPS.

Ultimate Sales Boost lets you create and customize different widgets that create a sense of urgency and FOMO leading customers straight to checkout.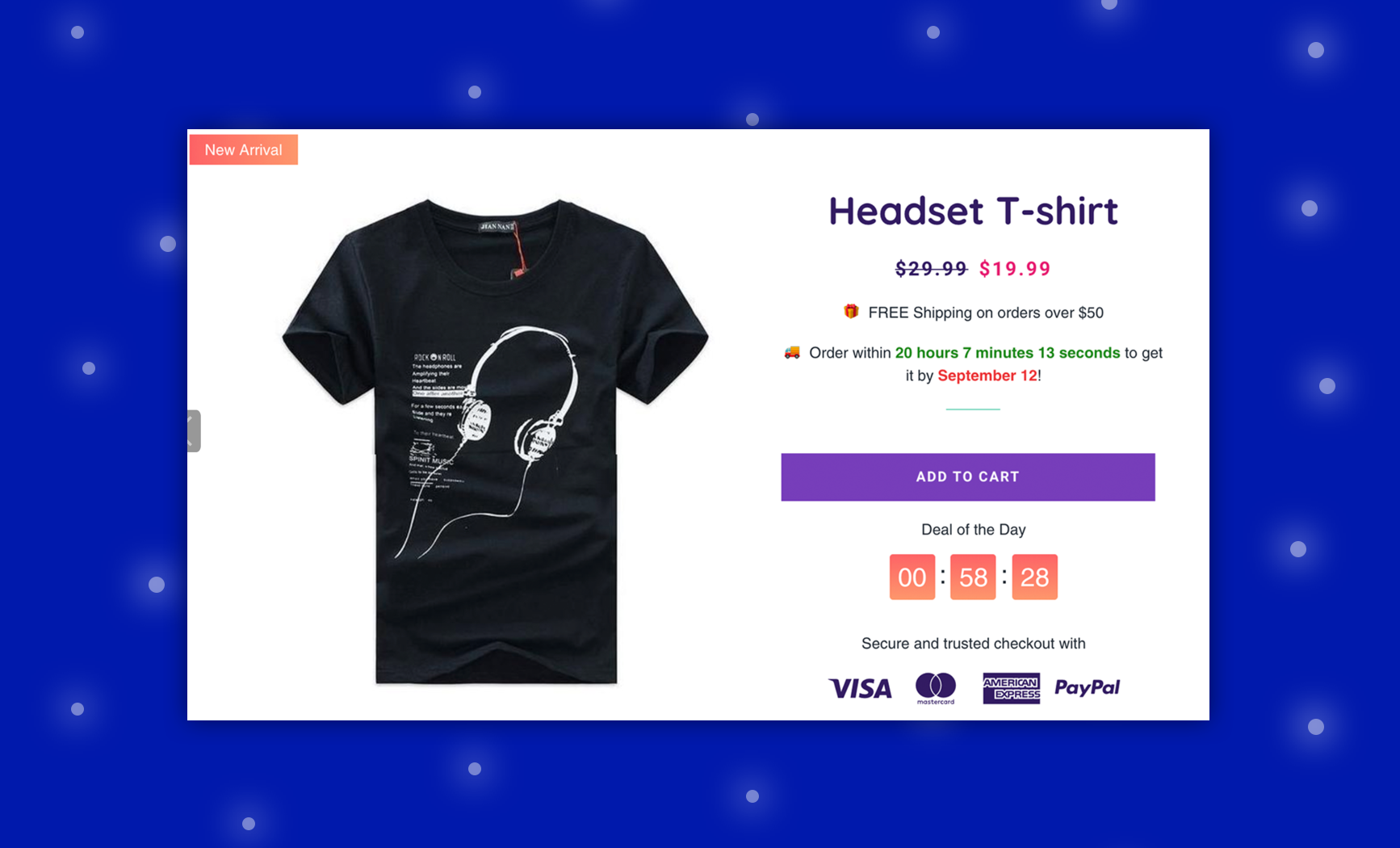 The inventory countdown widget will appear on your product page and notifies customers that there are only "x" amount of items left in stock. You can also place a flash sale countdown which displays when your deal will end. Another option is to include a custom timed promo message on your product or cart page with a strong CTA like: "Checkout within 10 minutes so we don't run out of stock." Finally, you can add a trust badge to your product page, reassuring customers of a secure checkout with any of your chosen payment gateways.
3. Reviify: Reviews made easy
Reviify understands the challenges that come along with creating a new dropshipping store, especially building brand credibility. The app uses social proof to help you make more sales, letting you import unlimited product reviews directly from AliExpress.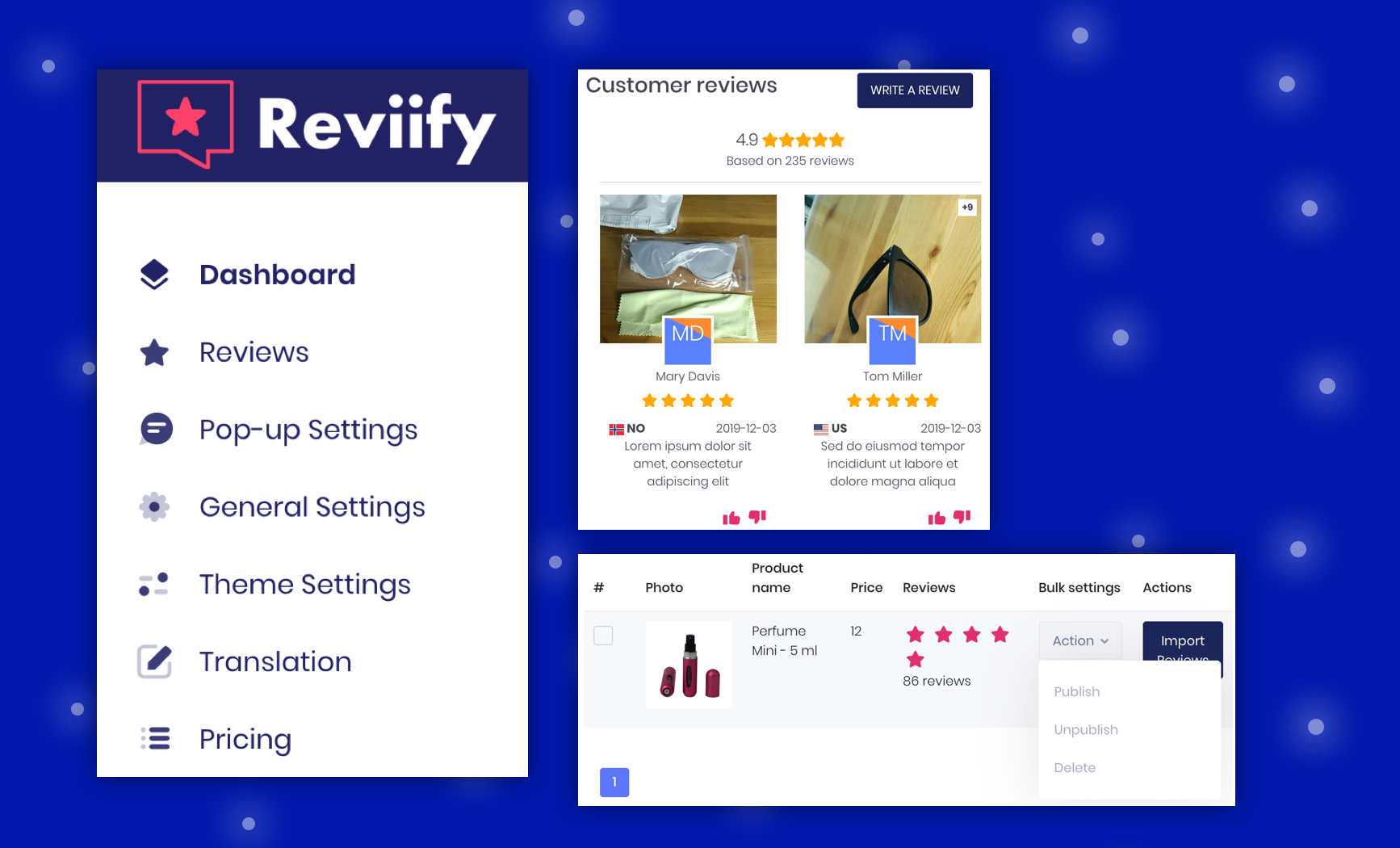 You're able to customize the theme of how the reviews will appear on your product page including layout style, display information (product images, country, customer names, avatar), number of reviews per page, and add custom CSS rules.
Additionally, you may enable the option for the reviews to appear as pop ups. The pop up display settings include desktop and mobile position, display time, delay time between notifications, and delay after page load.
The app also has a translation management feature, allowing you to edit the text that appears when prompting customers to submit a review. You can write the text in any language of your choice.
4. Kit: Your virtual marketing assistant
Imagine having a virtual assistant available 24/7 that could run effective Instagram, Facebook ads, email campaigns and social posts all with just a few quick messages. Kit is an artificially intelligent app which acts on marketing requests you send from Ping, SMS or Facebook Messenger.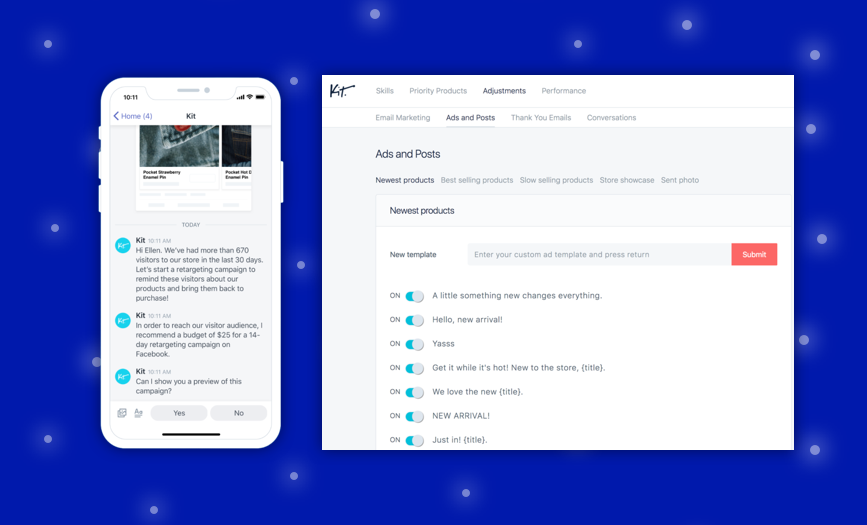 Kit sets up ads in an instant by taking into consideration your products, visitors, and customers and makes informed decisions pending your approval.
Having a conversation with Kit is an easy and seamless experience, as the app responds straight away. By using Kit you eliminate the need to learn how marketing works, as well as the cost of hiring a marketing expert to do the job for you. Kit integrates with Yotpo, SEO Manager and Kit Karts.


5. Videofy: Engaging videos in an instant
Videofy is a powerful app which creates engaging promotional and product videos in 5 simple steps. The app's user-friendly interface gives you the choice to create different types of videos: product focus, special price, coming soon, and new in stock.


You're also able to define the design to match your brand and select licensed music that will play in the background. Announcements, CTA's and promos can be included as text overlays to add context and stimulate sales.
Once your video is ready, you'll be able to share it on any of your store's pages, your Facebook business page or YouTube channel. You can go to your dashboard and edit the video at any time. The app integrates with Google Drive and Google Photos.
6. Fyrebox Quizzes: Interactive customer experience
Are you searching for a way to gain customer insight on products and win new subscribers? Fyrebox Quizzes lets you achieve both by helping you generate custom interactive quizzes that are easily embedded on any store page or social media channels.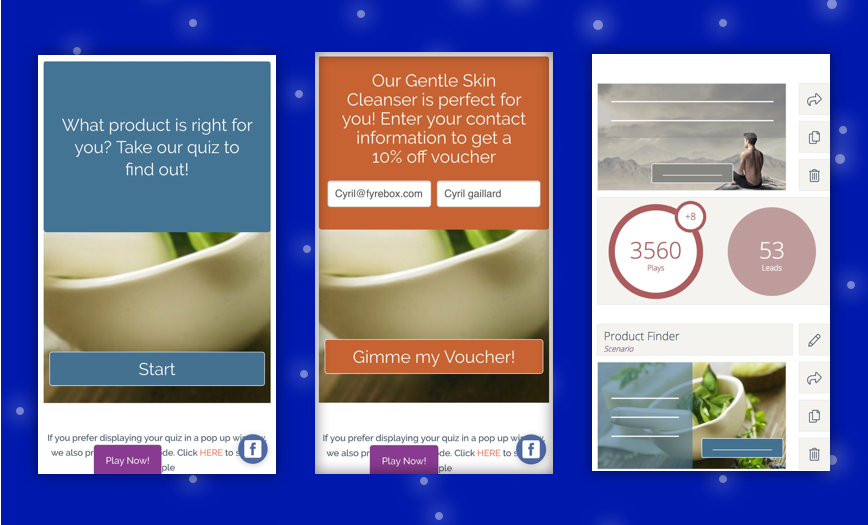 The app lets you create 5 different types of quizzes: scenario based, multiple choice, true or false, open ended, and mostly as. Once a customer finishes taking your quiz, they receive a product recommendation and are prompted to enter their email or phone number to become a subscriber and receive a voucher.
The free version lets you created an unlimited number of quizzes and enables unlimited customer quiz attempts, however you must upgrade to collect leads and export quiz results in CSV. As a paid user, Fyrebox also lets you integrate with Mailchimp, Zapier, Hubspot, Constant Contact, Campaign Monitor, and Active Campaign.
Install and Start Growing
Test out these apps, and let us know if they helped you grow your Shopify store this holiday season.
Ina Iontcheva
Ina is a Content Creator at SMSBump. Apart from writing, she enjoys traveling, trying out new recipes and playing the guitar.
Start growing today
Sign up today and join 60 000+ eCommerce businesses making it big with SMSBump