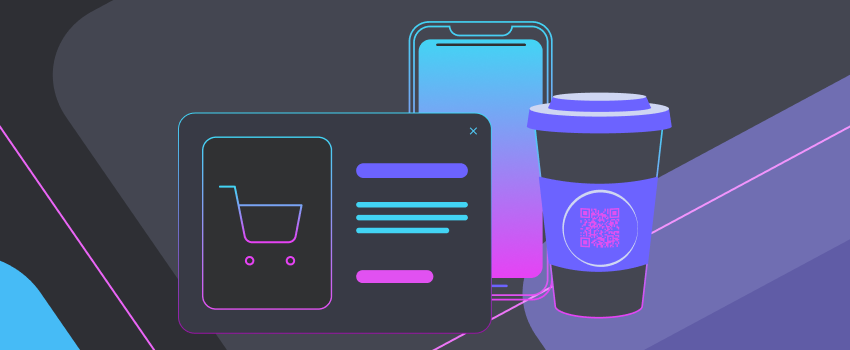 All the Growth Tools You Need for Gaining More SMS Subscribers
Did you know mobile commerce is expected to generate over 70% of all Black Friday Cyber Monday sales this year? That's right - BFCM in 2021 will break all-time records. Now, more than ever, businesses are trying to make the best out of the sky-high levels of consumer spending and maximize sales.
Brands are on the search for a way to stand out from the crowd and interact with their customers in the most engaging way possible to drive revenue. And as over 85% of customers prefer to communicate directly to their favorite brands with texting, SMS is the go-to choice, if you want your brand to capitalize on this growing trend.
But do you know how to build an engaged SMS audience?
We'll start with probably the best advice we can give you: start ASAP! In order for your SMS campaign to be a success, you need to have a solid audience that you can later target with tailored offers and discounts. By investing some time and effort into growing your lists of subscribers, you will make sure you are well prepared.
How to build a subscribers growth strategy? Walk in your customers' shoes!
In order to grow your audience, you need to first understand your customers - where are they engaging with you?
Focus on mapping their customer journey, so that you know where your audience is - only then you can start optimizing for subscriber collection.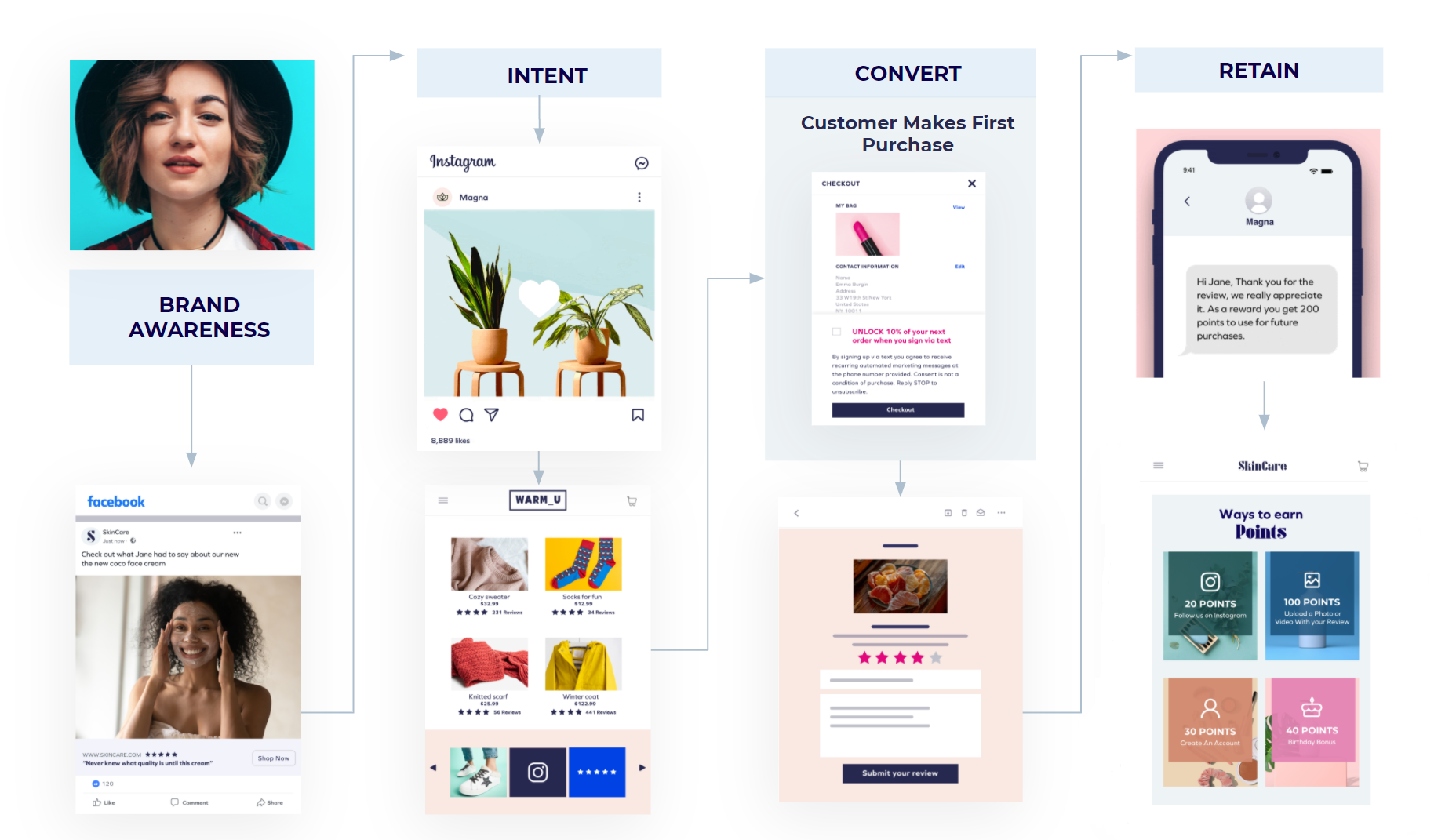 Following the ever-changing customer behavior, we've developed the most innovative subscriber collection tools, suitable for all parts of the customer journey. They will help you engage with your customers from the very first time they spot your brand on social media, all the way through their visit to your store, and will grow your list at scale.
Each of our tools comes with an easy-to-navigate editor, a set of templates to choose from, and an additional bonus: built-in verbiage that will make sure you remain in compliance with TCPA & GDPR guidelines.
So now, as eCommerce and online spending reached record levels, it is time for merchants to start prepping and don't miss the amazing opportunities to generate sales and maximize value from each and every visitor.
Collect Subscribers on Your Website
Now that you have an eCommerce website that's optimized for the ultimate buyer journey and conversions, let's start growing your subscribers. Where to begin? Look no further and start by engaging your website visitors. Which makes sense, really… They are already on your website, looking for sweet deals. Grab their attention with an engaging pop-up, оr approach them at the moment of purchase. Make sure to leverage your website and have them subscribe while they are still scrolling.

Personalized on-site subscriber collection tools generate over 40% of the subscribers for eCommerce brands. Capture your existing traffic at the perfect opportunity to convert and collect SMS subscribers.
Checkout Subscription
One of the easiest ways to start collecting subscribers is right at the checkout section of your store. When filling in their details at the moment of purchase, it is only natural for customers to provide their phone numbers as well, so they can further interact with your brand in the future. Why? Because they already got familiar with your store and your products, showed interest in your brand, and have made the decision to trust you enough to hit the purchase button.
Brands that leverage an SMS opt-in directly at the time of checkout see over 45% mobile number capture rates.

Incentivize shoppers to sign up for SMS messages with a nice offer and clever copy, while they are finalizing their purchase.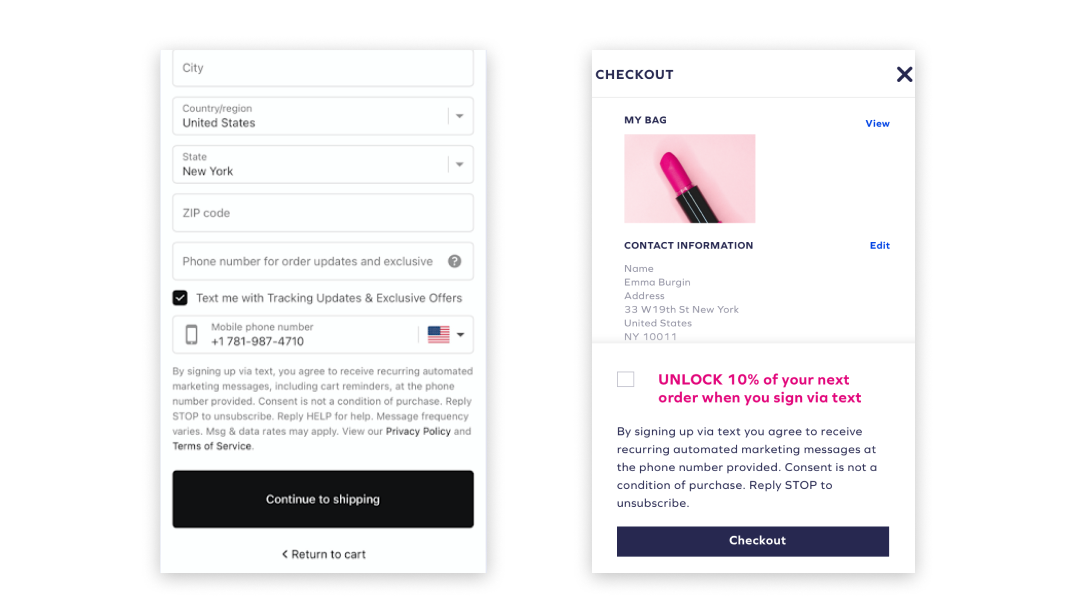 Checkout subscription is very easy to set up, highly effective, and opens the door to repeat purchases for your brand. Enabling it is the quickest and most convenient way for you to start growing your list of subscribers.

Subscription Forms
Forms are some of the most popular features our merchants use to collect subscribers. They are a true attention grabber and apart from building your list, they may prevent visitors from leaving your site altogether.
You can choose between pop-ups, floating buttons, embedded forms, and footer forms.
All four are responsive and have many awesome features. Our editor allows you to fully customize your subscription form by uploading images or selecting fonts and colors to best match the style of your brand. Consider using some of our built-in templates, and insert a copy and call-to-action of your choosing. You can preview how your subscription form would look like on different devices at all times.

Pop-up subscribers are considered to be one of the most valuable types of SMS audience, with a 76% higher conversion rate and a 38% higher LTV, compared to other subscribers.
In order to attract the attention of your visitors make sure you use a captivating headline, appealing offer, and clear call to action. Especially with popups, good timing and placement are crucial. For best results set your form to appear as an exit-intent or after visitors have scrolled through 60% of your website. It can be displayed either on your home page or on a specific product or collection page. When crafting your form, remember to focus on one goal (in this case: make people opt in for your text marketing), keep it short and simple, and combine all this with a corresponding design.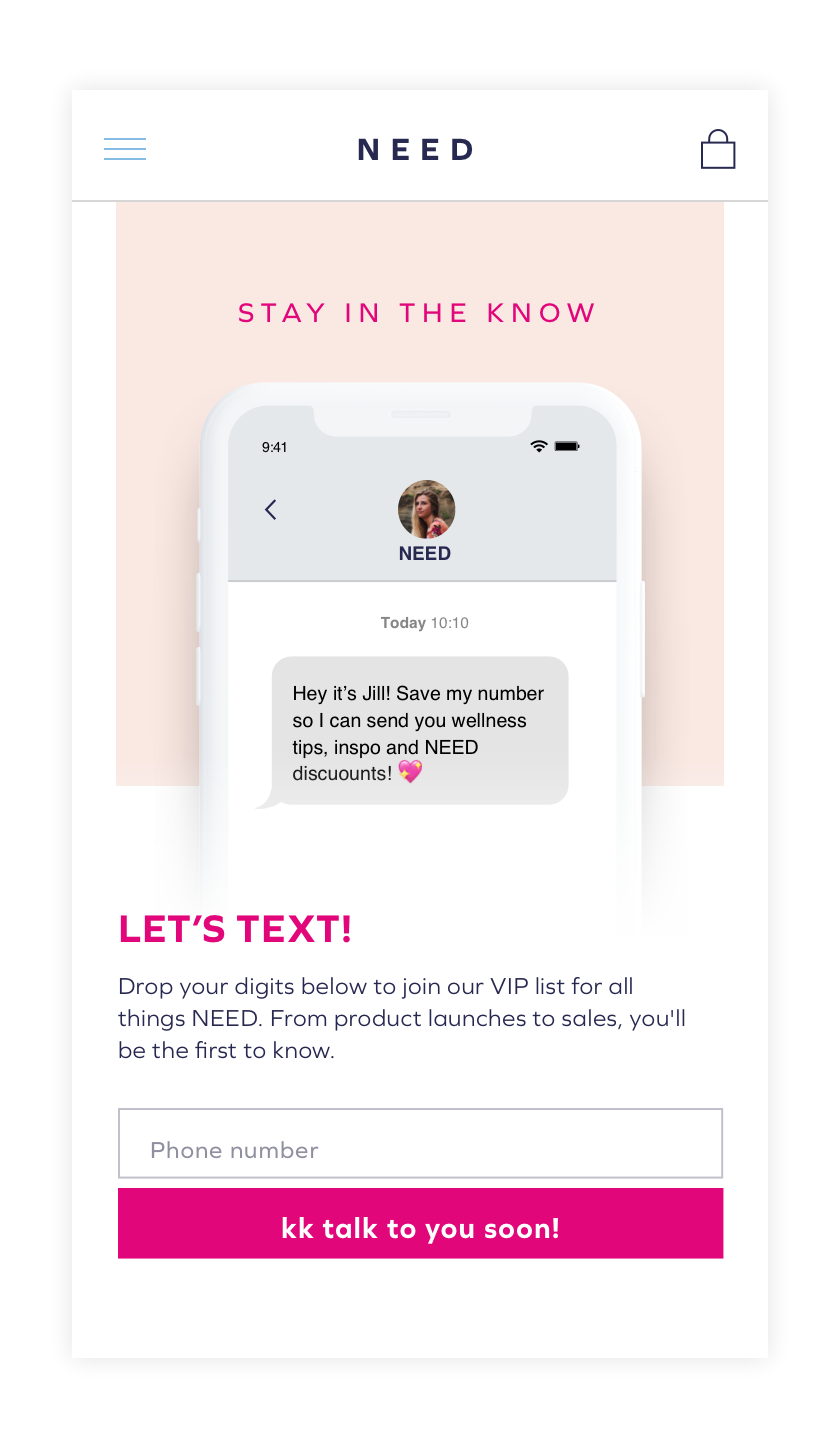 Pop-up Best Practice Tips:
1. Create an on-brand first impression. Create your first pop-up to be triggered on your homepage, utilize templates and design elements to create an on-brand look & feel.
2. Utilize an incentive. Provide an incentive or in other words a small nudge to grab your prospects' attention, make tests to see what performs best and increases the CVR.
3. Add an Exit Intent Pop-up. While your main homepage pop-up is amazing, one of the most impactful ways to collect subscribers is at the time of abandonment. Add an exit-intent pop-up to your site to improve bounce rates and maximize the value of every visitor.
Check out our gallery of 10 actionable pop-ups that will help you maximize subscriber collection this BFCM.
Forms are highly effective and can help you transform your website visitors into text marketing subscribers with a single click. But leveraging your website for more than just sales is only one way to generate a base of followers.
For a truly successful approach don't just wait for your target audience to visit your online store but reach out to them at their preferred channels.
Collect Subscribers Everywhere
With the help of our omnichannel subscriber collection tools such as keywords, QR codes, and shareable subscribe links you'll be able to approach your customers and prospects on all the channels in which they are present - catching them where they are likely to engage with your brand.

Our recommendation? Instagram. 90% of consumers follow their favorite brands on Instagram and the channel sees a 10x higher engagement rate, compared to other social channels.
How successful is this? 5,000+ new subscribers for every 1m followers on a single story.
Keywords
Keywords can be promoted across multiple marketing channels: Facebook Ads, Instagram Stories, email, and even print advertising.
They serve as an amazing tool to collect new subscribers because they are short, memorable, and extremely easy to set up and use. All shoppers need to do to become subscribers is text you the keyword. It's that easy! For best results, give potential subscribers a special incentive they will receive after opting in and prompt them to act on it with a strong call to action.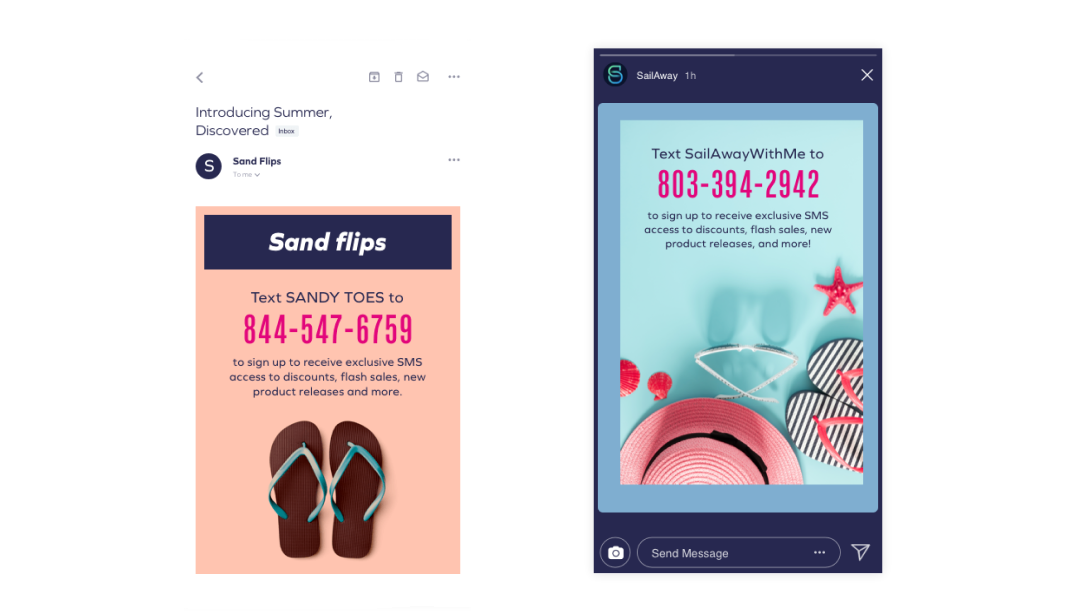 When choosing the right keyword for your next subscriber collection campaign, remember to make it easy to type and easy to remember, but also make sure it matches your brand identity, and last, but not least: attracts attention.
QR Codes
QR codes combine traditional and modern marketing to give consumers fun and engaging experiences with brands, which makes them an evergreen tool that is now starting to experience a complete resurgence.
QR codes are very easy to set up and highly customizable. You can use them to reach out to audiences and collect subscribers literally... everywhere. Businesses can include QR codes in their catalogs, brochures, and other print materials. They can add them in their online forms of communication, like emails, website banners, and even print them on products. QR codes are the ideal tool for outdoor advertisement as well - think subway stations, bus stops, car stickers, store windows, etc.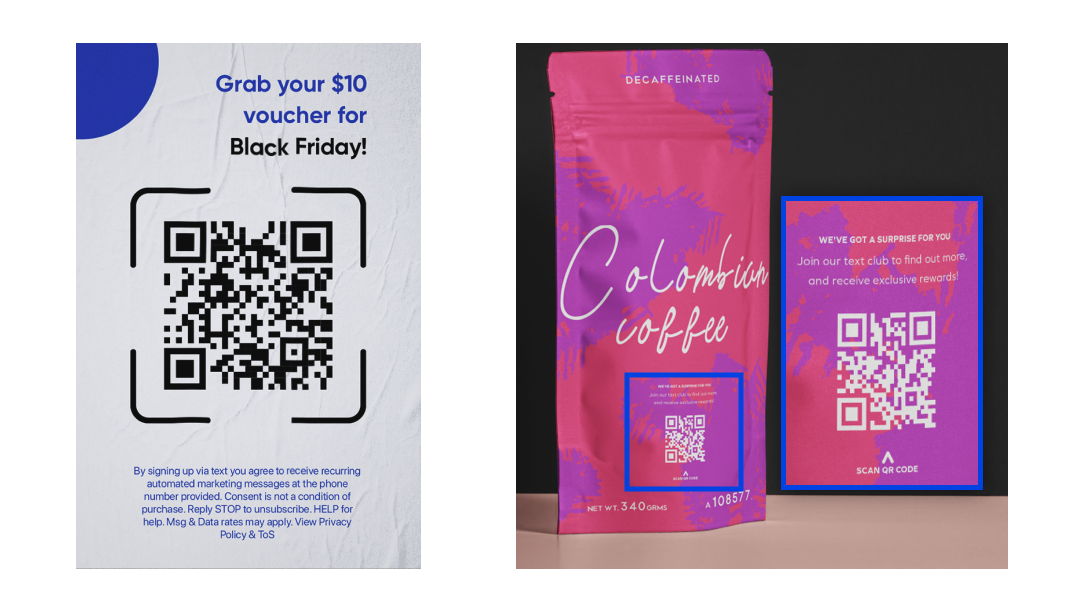 To make your subscription offer more attractive, pair your QR code with an enticing incentive - use it in a giveaway or to grant exclusive access to pre-sale deals. Add a cool CTA and let your audience subscribe with just a scan.
Shareable Subscribe Link
The shareable subscribe link is the perfect tool for those of you who like to get creative and communicate with your potential customers via a wide variety of channels. And undoubtedly some of the best results come from the successful combination of shareable links and social media.
The shareable subscribe link is a great solution for any brand with a strong, established social media presence, that is also looking for ways to connect with the audience in a more targeted and direct way via SMS. You can create a unique link for each channel so you can track the effectiveness of each of your social media campaigns, but more importantly - segment subscribers based on where they came from: was it a Facebook giveaway, a witty Tweet, or a truly engaging Instagram post. We've seen businesses taking it a step further, partnering with influencers and using their reach to engage with new communities.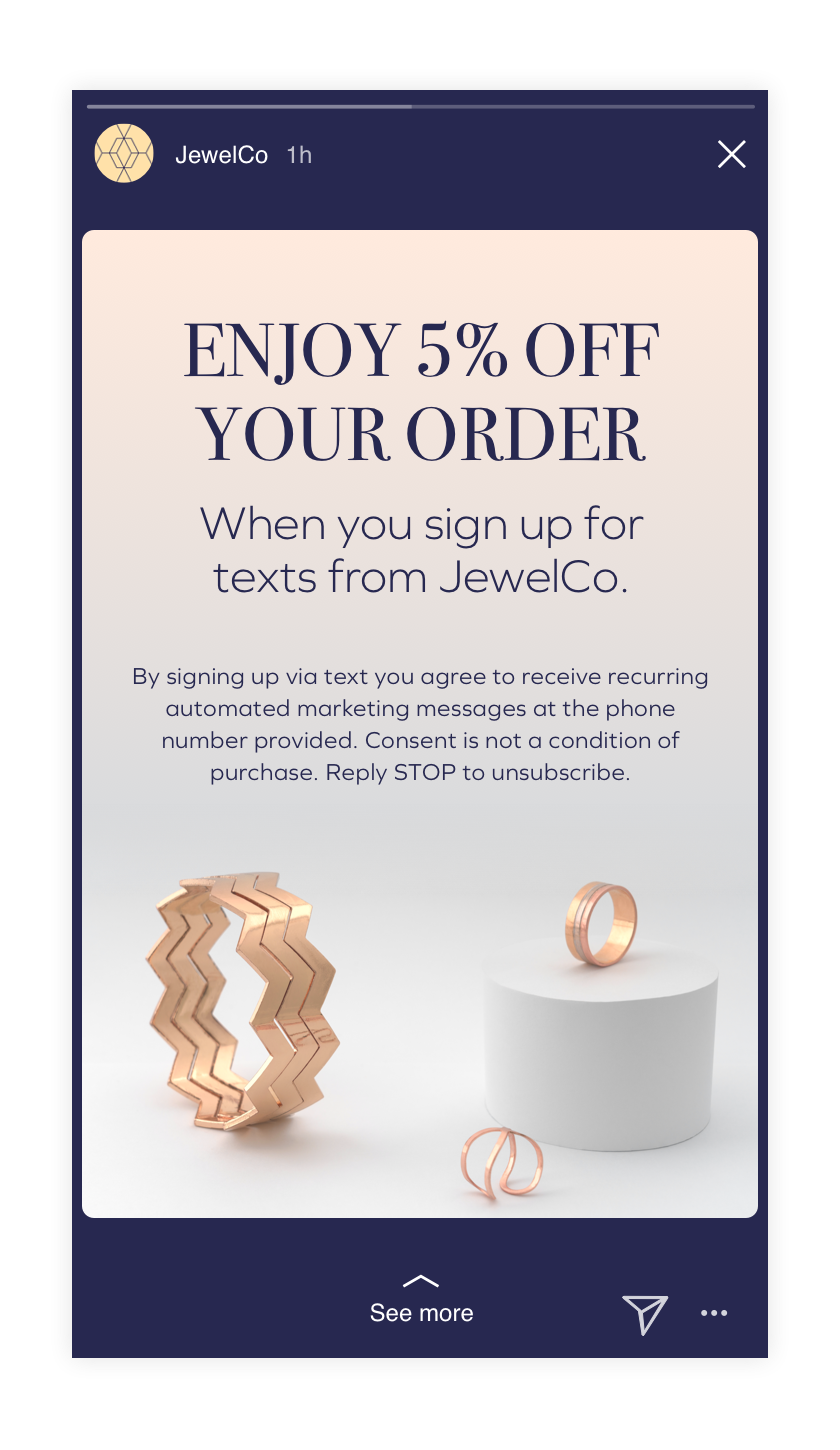 All of these capabilities of the shareable subscribe link make it one of the best tools to engage with various audiences (even those that aren't yet following you), collect subscribers in an interactive way, but also continue the relationship with targeted promotions.
Keywords, QR codes, and Shareable subscribe links form the perfect trinity of equally exciting and effective omnichannel tools for SMS marketing growth strategy!

Best Practice Tips for Subscriber Collection: Always provide "The Why":
1. Let your subscribers know what types of engagements will they get. What types of updates and announcement will you send them? Will they get exclusive opportunities via SMS?
2. Let your subscribers know SMS provides them a new way to communicate. Share how unique SMS is - let them know that from now on they'll be able to text with you and have real 1:1 conversations - ask questions, get personalized recommendations, and more.
3. Throw in a benefit. Customers love benefits, make sure you provide a clear call to action with a benefit for signing up to engage with you on another channel.
Start Growing your Subscribers Lists
With our engaging subscriber collection tools, you can reach potential subscribers no matter where they are - already scrolling on your website, going through your Facebook news feed, emails, reading a magazine. Don't hesitate to experiment with different strategies and test different approaches in order to see what works best for your brand and your followers.
Mariya Arabadzhieva Todorova
Mariya is a Content Creator at SMSBump with strong passion for writing, crime novels and puzzles. Travel & Gaming enthusiast.
Start growing today
Sign up today and join 90,000+ eCommerce businesses making it big with Yotpo SMSBump