E-Commerce platforms
Everything you need to know about text marketing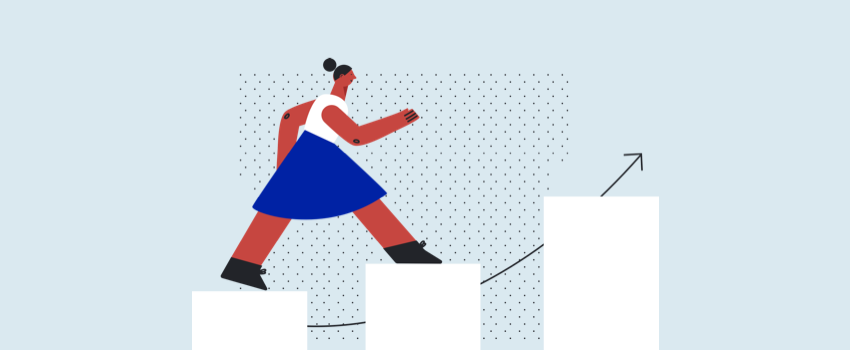 All the Growth Tools You Need for Gaining More SMS Subscribers
SMSBump is excited to share the release of a functional new section in our app menu: Growth Tools. With the recent updates made to our Subscription Forms and your continued requests for further ways to expand your Shopify store customer base, we decided to pull up our sleeves and dedicate a spot for all the tools needed to grow your subscribers.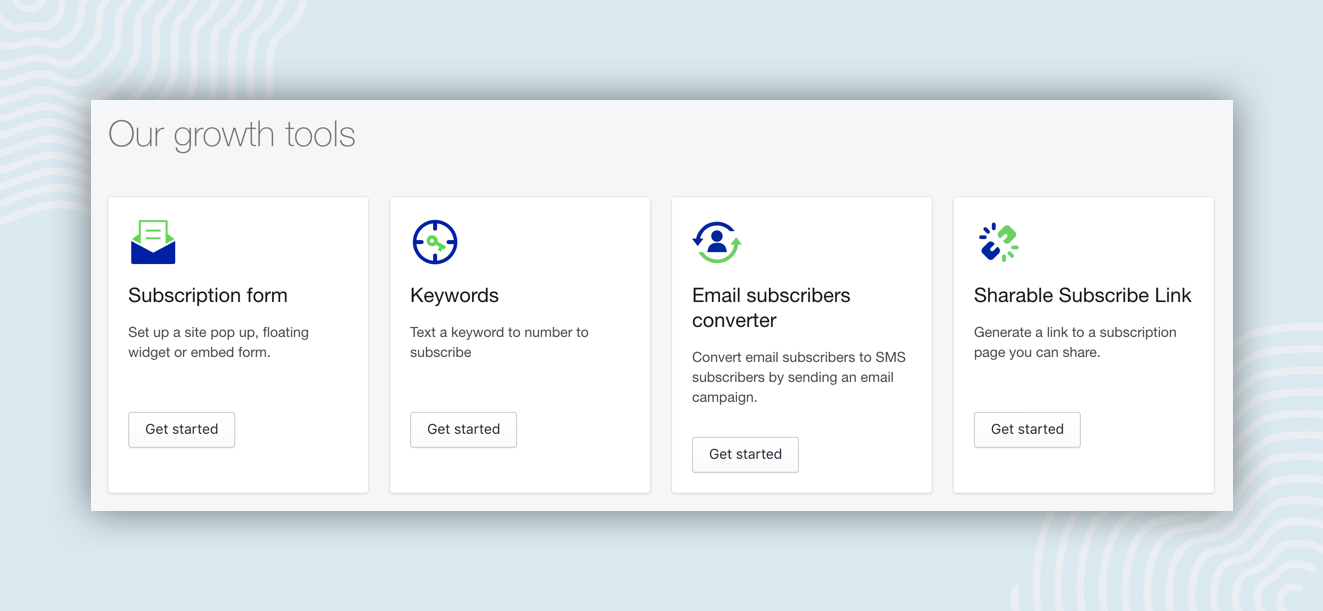 We also developed two brand new growth tools: Email Subscriber Converter and Shareable Subscriber Link. Growth Tools will give you the power to reach your maximum SMS marketing potential by easily capturing subscribers with:

Subscription Form: All the regular widget, floating button and popup form creation features you know and love plus new custom popup templates

Keywords: Get your US customers to text you a catchy keyword that will instantly subscribe them to your text marketing list

Email Subscribers Converter: Convert your email subscribers to SMS subscribers with an email blast

Shareable Subscribe Link: Create a shareable link to your subscriber page
The Subscription Form
You have the choice of growing your Shopify subscribers through three different subscription form types:

Floating button: an unobtrusive button that expands into a signup form upon clicking it

Popup: fully customizable popup that loads the signup form in the center of the store page

Embed form: create a signup form then copy and embed its code to any page you like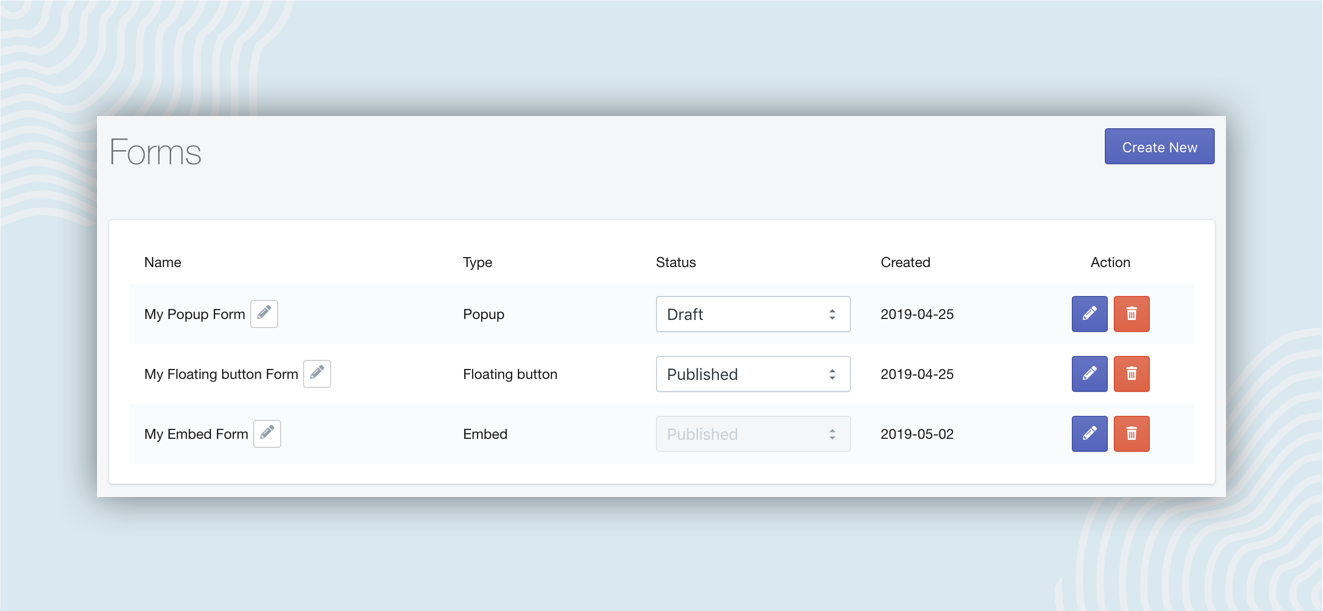 You can preview how each signup form will look like on desktop, tablet and mobile devices.
SMS Keywords
SMS Keywords are a great way to encourage customer engagement and build brand awareness. The process is simple: you choose a relevant SMS keyword which the customer texts to your Shopify store's shortcode, and they instantly get subscribed to your text marketing service.
An SMS keyword is one element of the marketing phrase you will use in your campaign. It is followed by a strong CTA and a special deal your new subscriber will receive.
Expand your creative capacity by promoting SMS keywords on multiple marketing channels: Facebook Ads, Instagram Stories, or include them in your next email campaign, as an exit popup or even a GIF banner animating the latest arrival in your store collection.
Apart from growing your SMSBump subscribers, SMS keywords can be used to:
Direct customers to specific products and flash sales

Enter giveaway contests

Gain insight on customer preferences
Disclaimer: Please check in your Keyword section which is your subscription number before starting such campaign. Especially for US customers, this number may vary across the SMSBump users.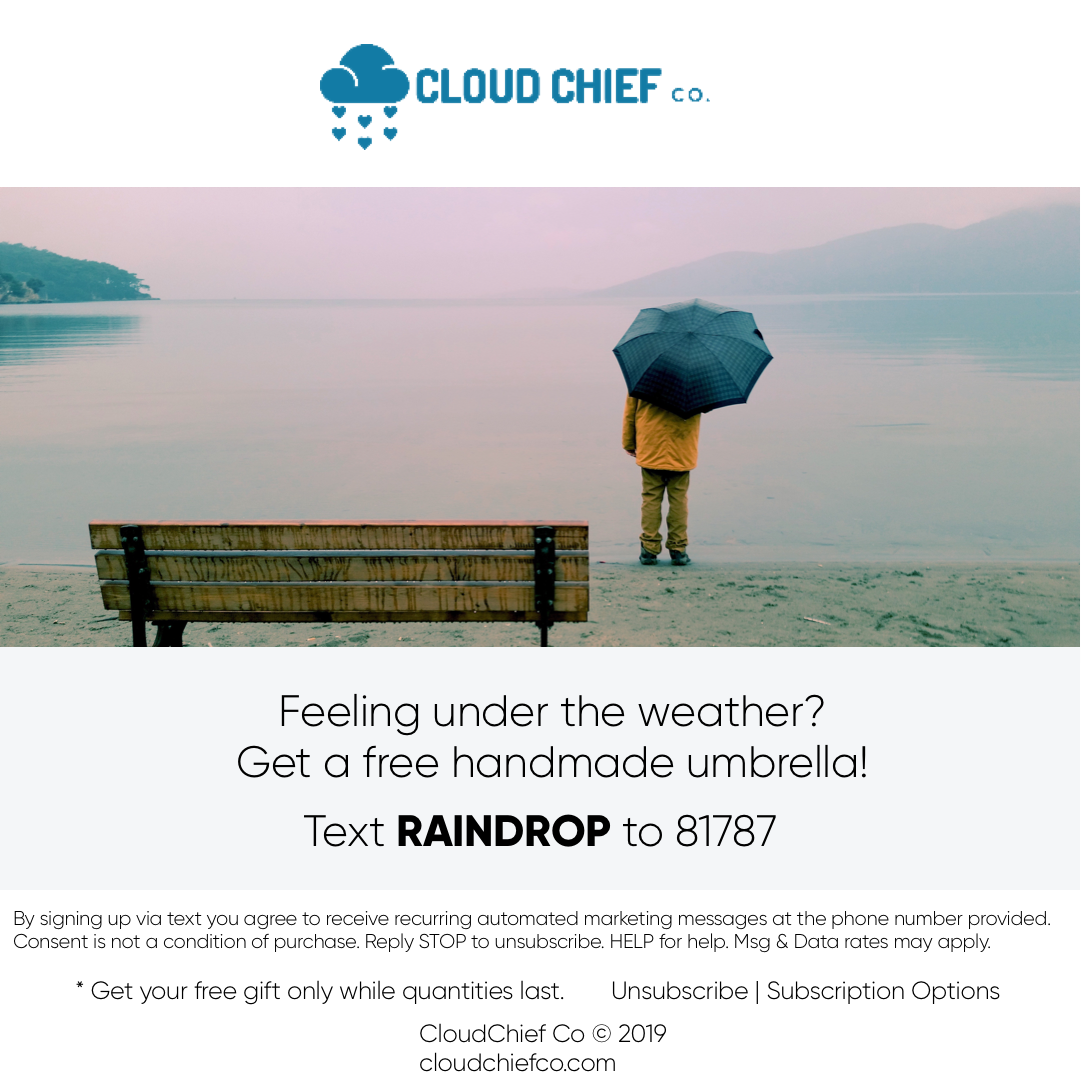 Experiment by tailoring your SMS keyword to international holidays your customers celebrate, or assign it to one of your Klaviyo contact lists. The cool thing about SMSBump's Keywords tool is that you can set your keyword to capture subscribers in any marketing list.
Converting Email Subscribers to SMS Contacts
There is now a simple way to gain SMS contacts and double your marketing effectiveness. By customizing your own email newsletter and sending it out to your email subscribers, they can click on a link leading them to a signup form to become an SMS subscriber.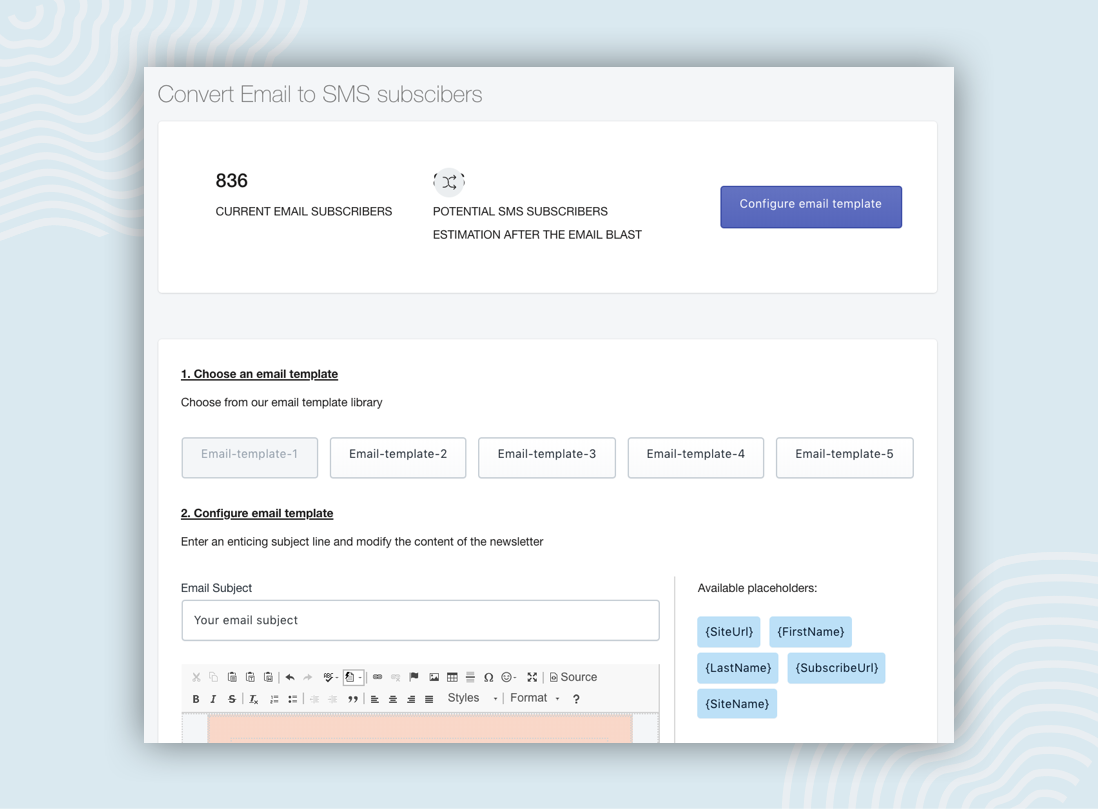 Step 1:
Select one of the 5 email templates provided or create your own email newsletter design.
Step 2:
Choose a subject line which communicates your marketing goal effectively. Something like Subscribe to Sweet SMS Deals from CocoaCraver.
Step 3:
Personalize the content inside the email newsletter templates.
Step 4:
Select the destination list where your converted SMS subscribers will be saved.

Step 5:
Send a test email, and if everything looks alright schedule your campaign.

Shareable Subscribe Link
SMSBump gives you the power to create a subscription page link that can populate any one of your SMSBump marketing lists.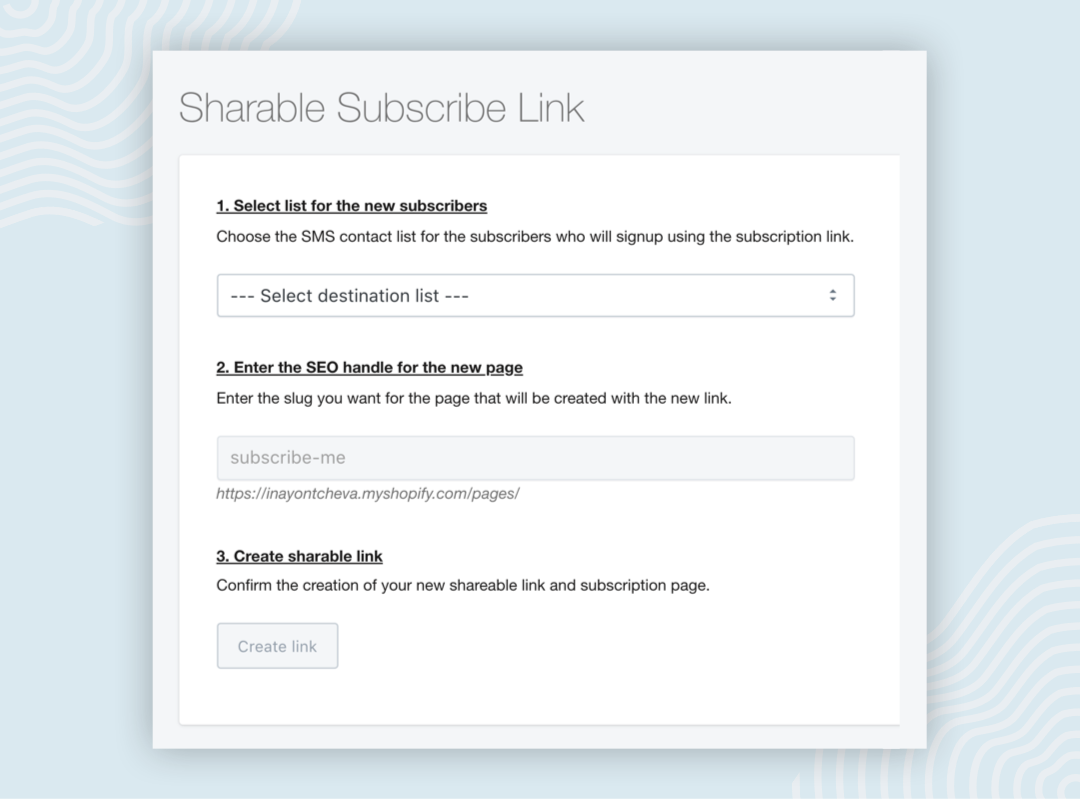 Step 1:
Select the list you want to fill with new SMS subscribers.
Step 2:
Give the page a relevant SEO URL.
Step 3:
Click the Create Link button, and start sharing!
Start Growing Your Subscriber Lists
You now have four tools you can use in combination to maximize your SMSBump subscriber growth. All that's left is a bit of patience. If you need any guidance along the way, reach out to us on Messenger. Get started today!
Start growing today
Sign up today and join 50 000+ eCommerce businesses making it big with SMSBump